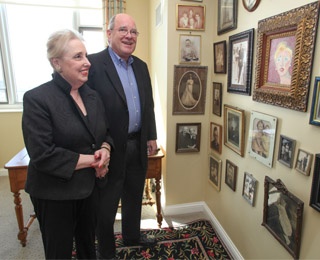 In our youth-oriented culture, everyone wants to feel and look younger.
However, science points out the benefits of feeling younger. Researchers at University College in London discovered a link between feeling your age and cardiovascular mortality. Positive attitudes about aging may help older adults stay healthy and sharp minded, according to a study published in "Personality and Individual Differences."
Feeling Younger Than Your Age Has Benefits
Eight years after the University College researchers posed the initial question about whether respondents felt younger than their age, about their age or older than their age, they discovered that 86% of those who felt younger than their age were still alive, compared to 82% of those who felt their age and 75% of those who felt older.
Harvard Medical School's Dr. Ronald D. Siegel says feeling younger psychologically may lead to better health for two reasons:
People who feel younger are more likely to pursue exercise, even if it's challenging.
People who feel that they're going to die sooner may not worry about diet.
Interestingly enough, the inverse relationship holds true, too: If you exercise and eat right, you're more likely to feel younger.
Ways to Feel Younger
Here are 10 more ways, both physically and psychologically, to feel younger:
As we age, it becomes more difficult to change our attitude and perspective. The pathways in our minds are worn like ruts in a dirt road. These methods make it easier to step out of those ruts and make a new start. Try one!